"Success is mostly a lot of hard work,
but success achieved the right way is
one of life's greatest accomplishments."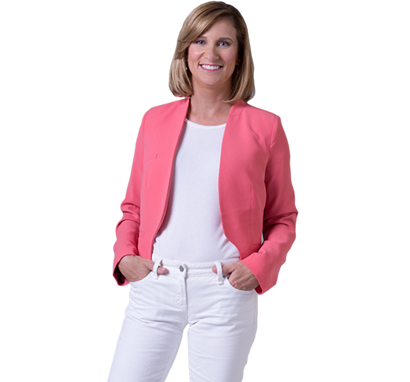 Speaking Bio
Stephanie Breedlove is an authentic voice for women entrepreneurs. She has been walking the walk of a successful entrepreneur for over twenty years. After launching a career in corporate America with Accenture, she found her true calling as co-founder and CEO of Care.com HomePay (previously Breedlove & Associates), the nation's largest and most comprehensive household payroll and tax firm. Her startup grew to national leadership, was later acquired for more than $50 million, and plays a vital role in the quality and professionalism of the in-home care industry.
Breedlove and her husband founded and self-funded their entrepreneurial endeavor with no prior experience running a business. During the journey of building a company, she was also raising two children and building a life that strived to integrate family and business as complements, not competitors, to one another. To create the life she desired, she often found herself at major crossroads—the kind that alter the direction and outcomes of life and require you to go all in to get to where you want to go.
Stephanie's deep experience combined with her rare ability to combine scale, profitability and quality through value-add, long-term strategies has made her a sought after mentor, business expert, thought leader and speaker. Stephanie is truly ahead of her time, offering a life time of example for entrepreneurs striving to answer the calling and build growth businesses that are successfully integrated into a fulfilling life.
She is focused on paying it forward to help women entrepreneurs see what they can be, and her expertise has been showcased in major media nationwide. She is author of All In: How Women Entrepreneurs Can Think Bigger, Build Sustainable Businesses, and Change the World, is a member of Central Texas Angel Network, and is engaged with organizations that share her passion for strengthening entrepreneurship, such as EBW2020, Kauffman Foundation, Forte′ Foundation and The Texas Governor's Council for Women.
Stephanie's deep experience and passion is engaging and thought provoking.
Photos of Stephanie Breedlove